Will My Vein Procedures Be Covered By Insurance??
Vein Procedures Are Medical Procedures
Most vein diagnostics and treatments are not for vanity.
Our patients come from all over because they are in pain, can't sleep, or their legs are swelling.
So yes, if you have varicose veins, painful legs, or swelling, we can absolutely help.
And it will be far less than you think!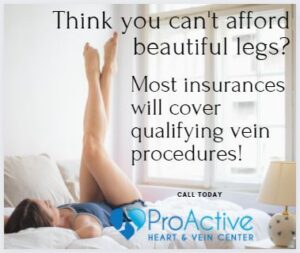 Posted in: Uncategorized
Leave a response