About Alison Berger, NP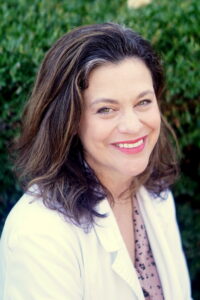 Education
I went to Rhodes College and graduated magna cum laude, Phi Beta Kappa in 2002 with BA in Business Administration. Nursing was a second career for me. From 2002-2009 I lived in Chicago and worked in sports-group ticket sales for the Chicago Bulls, then fundraising for the American Heart Association. I was a hospice volunteer and love it, realized my true calling was nursing. I received my BSN and my MSN at the University of Alabama-Birmingham in 2010, and 2014 respectively. I worked as an RN at Saint Francis-Park in cardiac telemetry, and that is how I met Dr. Nelson. He was one of the rounding cardiologists and I had a lot of respect for him and his excellent patient care and the outcomes I observed. I have always been fascinated with cardiology, and I am so excited to join the ProActive family.
Family
I have been married for 11 years. I have three children ages 6,8, and 11.
Fun Facts
For fun, I love to go to concerts, practice yoga, and coach my daughter's t-ball team!