Heart Month Should Last All Year
Your best health tomorrow means taking care of your health today.
High Blood Pressure is often called "the silent killer" due to the fact that most people don't know their numbers and what those numbers mean.
Do You Know Your Numbers?
The American Heart Association recommends 120/80 as the healthy normal range for blood pressure.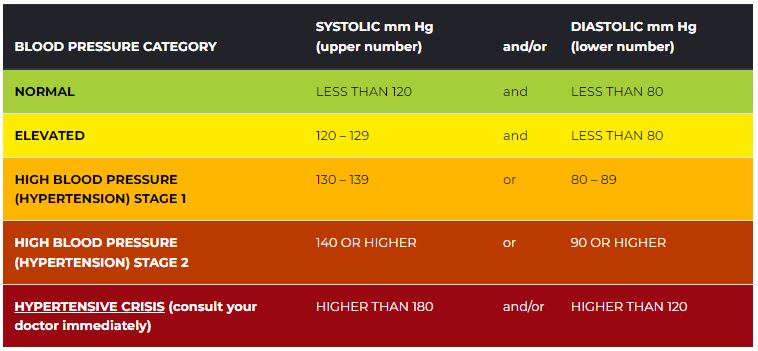 https://www.heart.org/en/health-topics/high-blood-pressure
Wait! There's Good News!
The good news is that there are many ways to lower your blood pressure!
Quit unhealthy habits like smoking, excessive salt and alcohol, sedentary lifestyles, and high-stress environments and swap them out for healthy eating, exercise, and getting a full night's sleep.
If you needed another excuse to lose weight, The Mayo Clinic posts, "Weight loss is one of the most effective lifestyle changes for controlling blood pressure. If you're overweight or have obesity, losing even a small amount of weight can help reduce blood pressure. In general, blood pressure might go down by about 1 millimeter of mercury (mm Hg) with each kilogram (about 2.2 pounds) of weight lost."
Seems simple enough… but we know changing lifestyles takes time…
We Are Here For You
We are here to help you know your numbers and lower your blood pressure, and if you need medication, make sure you're proactive so your heart stays strong.
Be ProActive.
Posted in: Uncategorized
Leave a response