Michael A. Nelson, MD, FACC
Meet Dr. Michael Nelson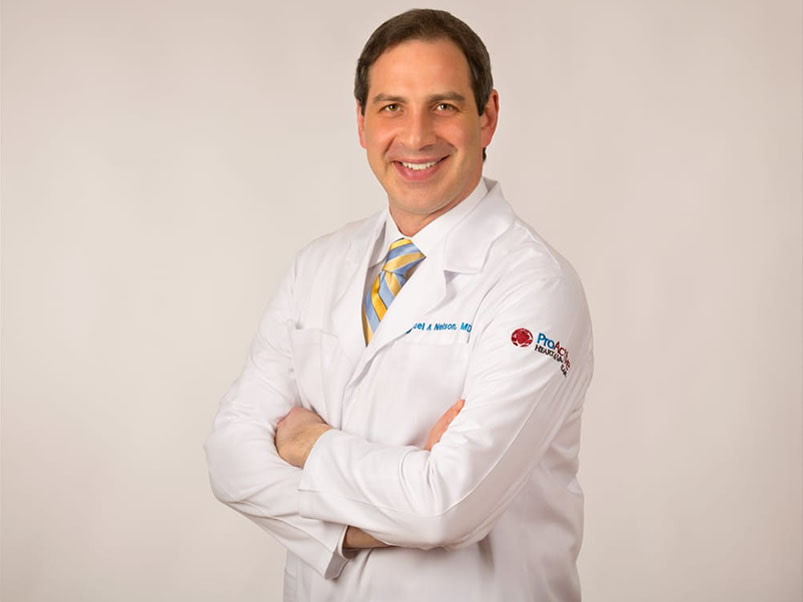 Dr. Nelson is board-certified in Internal Medicine, General Cardiology, Nuclear Cardiology, Interventional Cardiology, Vascular Medicine, Endovascular Disease and Phlebology (Vein Disease). He is a Fellow of the American College of Cardiology (FACC). Dr. Nelson combines outstanding clinical skills with a terrific bedside manner. He is well published and has made significant research contributions in the field of cardiology and has presented these research findings at the American Heart Association.
Originally from New York, Dr. Nelson earned his medical degree at the Albert Einstein College of Medicine. He completed his internship and residency in Internal Medicine at Yale University. Dr. Nelson continued his training at Emory University for his fellowship in General Cardiovascular Disease. Dr. Nelson then completed advanced fellowship training in Interventional Cardiology and Peripheral Vascular Interventions at Beth Israel Deaconess Medical Center of Harvard University.
Dr. Nelson and his family moved to Memphis in 2008. He and his wife, Hannah, have four children whom he enjoys spending quality time with, especially outdoor sports activities. Dr. Nelson has great passion and vision about his commitment to individualized patient care and quality. Dr. Nelson was able to make this passion a reality by opening ProActive in June 2012. We encourage you to an experience that you have probably never had before in a physician's office.

---