How to Tell If An EVLT Is Right for You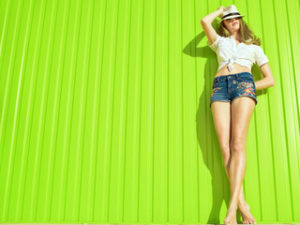 Can you even remember the last time you slipped into a pair of shorts or even wore open-toed sandals? Do you have varicose veins that tend to make you feel more self-conscious than confident about the skin you are in? If so, we at Proactive Heart and Vein have a variety of non-invasive and surgical procedures to help you find comfort and get rid of your varicose veins once and for all. If you have already tried a diet, exercise, and compression socks but you are still suffering from varicose veins, it may be time to consider an alternative treatment:  EVLT. As a laser treatment that is designed to collapse your veins, EVLT is fast, easy, and effective. But how can you tell if it's the right treatment for you? Read on to learn more.
Nothing Else Has Worked
When we first see patients for varicose veins at our office, we encourage them to try losing excess weight, exercising on a regular basis, and wearing compression socks— all of which have been proven to get rid of varicose veins. If you have tried these options, but they haven't worked, then you may want to consider EVLT.
Traditional Surgery Isn't For You
If the thought of going under the knife is enough to make you head for the hills, then EVLT might be the right option for you. By injecting a small EVLT catheter into your skin, our experts will be able to deliver laser technology directly into your varicose veins, causing them to collapse in the process. And the best part is that you won't have to go under the knife.
You Don't Have a Lot of Time
Time is of the essence. And if you don't have very much time to spare, we have got you covered. The EVLT procedure is so fast that you can expect to be in and out of our office in around 90 minutes.
If you have varicose veins that are giving you a run for your money, consider getting EVLT. As a safe, fast, and effective vein removal procedure, you can get great results without having to go under the knife. To learn more about EVLT or to schedule a consultation, contact Proactive Heart and Vein today!
Posted in: Varicose Vein Treatment
Leave a response